Diving gas
With over 25 years experience in producing and supplying high quality diving gases for the offshore commercial diving activity in the North Sea and beyond into global markets, Air Liquide Offshore offers a complete range of quality diving gases for our Oil & Gas customers.
From our site at Kokstad, Bergen we can supply your operations with analysed and certified mixtures in dedicated Quads of 64x50L, 16x50L or cylinders.
All according to IMCA and rigorous quality control standards.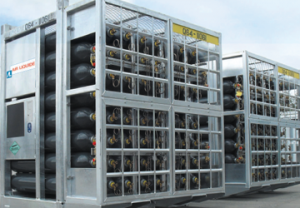 ---
Please click
here
to contact us for any
inquiries
or more information.